Supernova V.4 PerfectFit - Fits in the tightest of applications!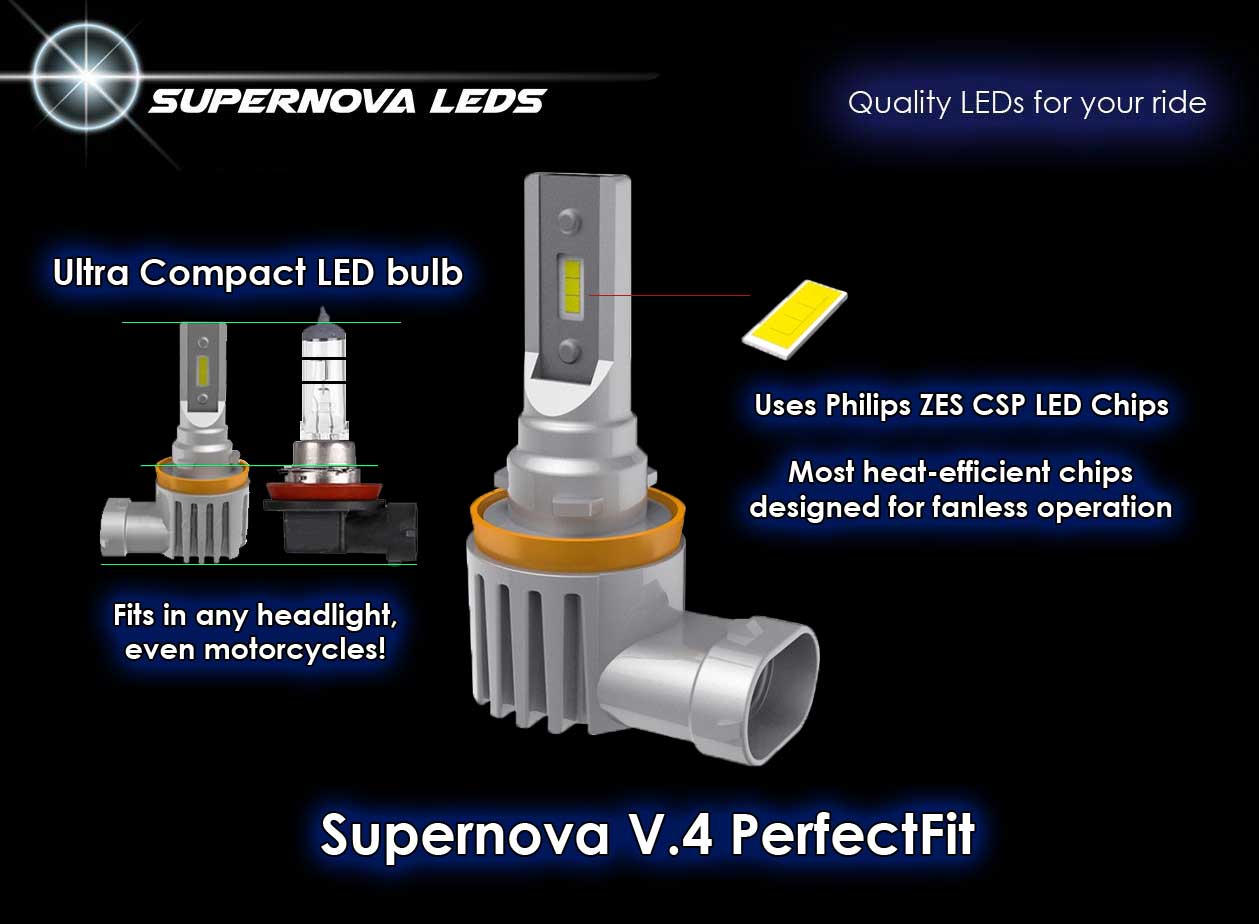 These fit-anywhere V.4 PerfectFit LEDs shine bright despite the size at 6000 Lumens! Along with the increased brightness, you'll love the modern 6000K color temperature of these bulbs to set off your car or truck.
We tested hundreds of headlights to come up with these bulb dimensions for each of these bulbs to make the most compact design that fits in almost every application!
The Supernova V.4 PerfectFit uses Philips ZES CSP style LED Chips because of the excellent thermal efficiency of these chips. Because the PerfectFits don't utilize a heat sink, the LED chassis has been designed specifically as a one-piece aluminum cast bulb. Basically, the entire bulb chassis becomes a giant heatsink to pull heat away from the LED chips.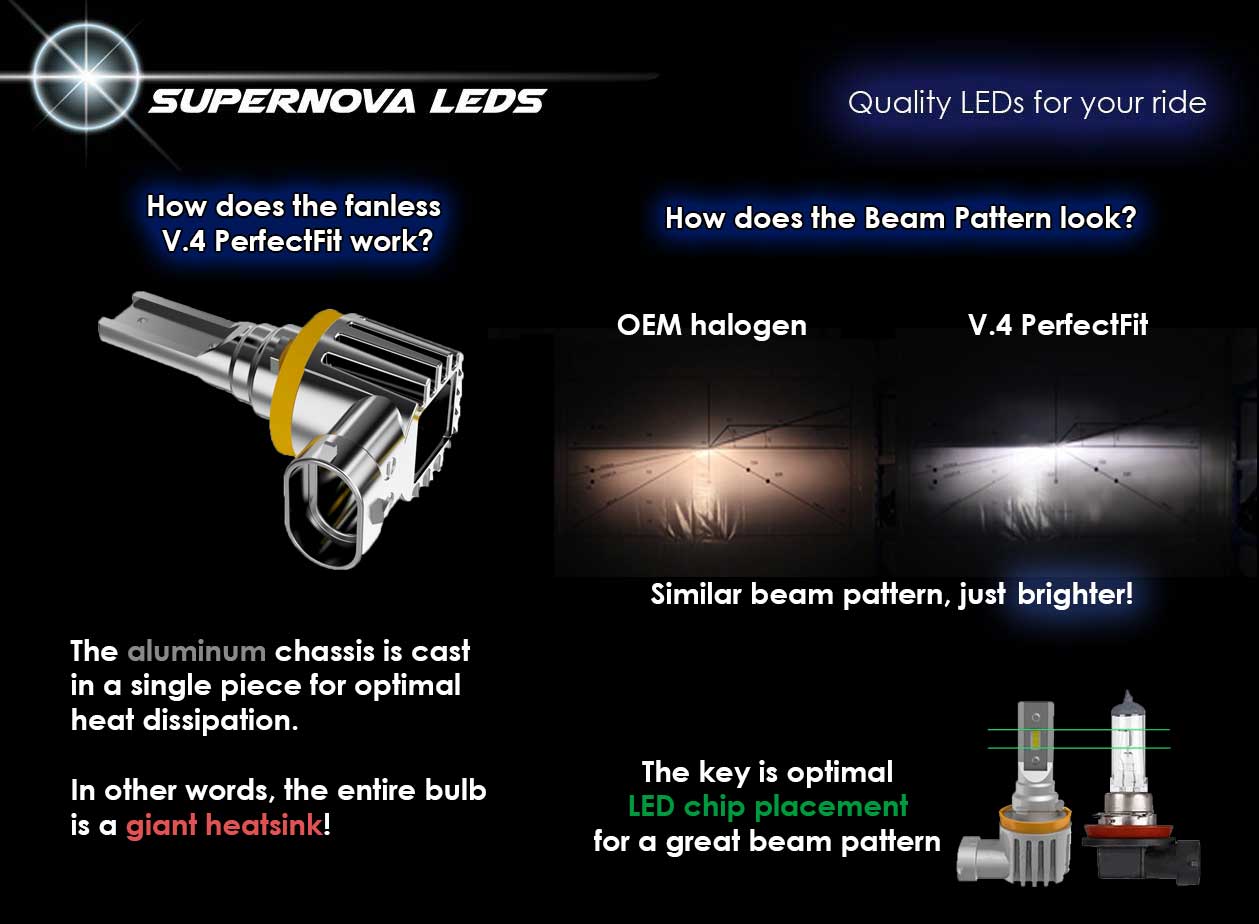 In order to achieve a great beam pattern, the Supernova V.4 PerfectFit is designed to mimic factory OEM halogen bulbs and the LEDs are mounted at the exact same place as the halogen filament.
We only manufacture the highest quality LEDs using the best LED chips and quality components. But should anything go wrong, we've got you covered with a No-Hassle 2-year warranty on your LEDs.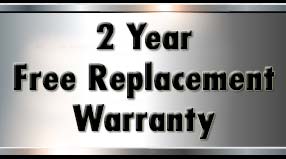 Supernova V.4 Series Comparison