Customers Who Viewed This Item Also Viewed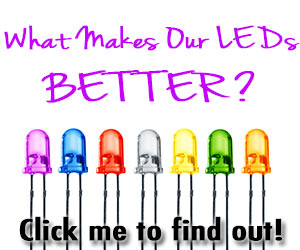 Product Description
This is our Supernova LEDs V.4 Plug and Play [%carApplication%] LED for your [%carYear%] [%carMake%] [%carModel%].
Our LED headlights / fog lights are crazy bright rated for 8000 Lumen! Not only are the LEDs brighter, the color is much more attractive. These LEDs emit a pure white color and not a dull yellowish. The color temperature is 6000K as opposed to around 3500k, the perfect amount of blue (just a hint) for headlights.
These LEDs feature the slimmest heat sink fan to date. With a 1" super slim heat sink, these headlights fit 99% of all automotive headlights. Whether you have tight clearance or a headlight with a rear cover, you can ensure that these will provide an easy plug-and-play installation.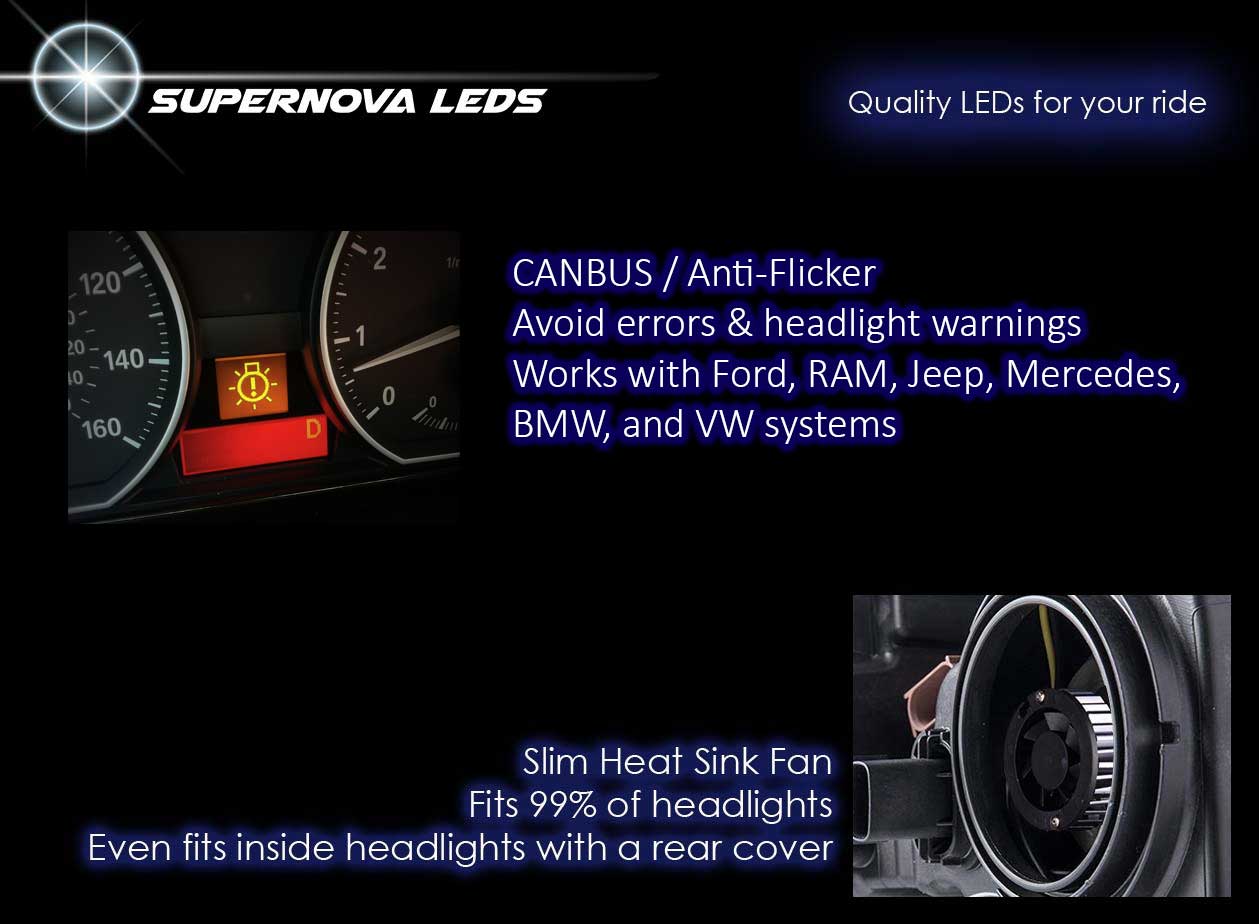 To ensure the best beam pattern in any headlight housing our Supernova V.4 LED headlights have a semi-adjustable beam for most bulb types. For the
These V.4 LEDs are not only bright, but they're also built to last. We use 6063 grade aluminum to provide better heat dissipation properties to ensure your LEDs keep shining in the toughest of conditions. Other conditions that can be tough on LEDs are water and dust, but no worries, as the V.4 is IP67 rated, meaning it's waterproof and dust resistant.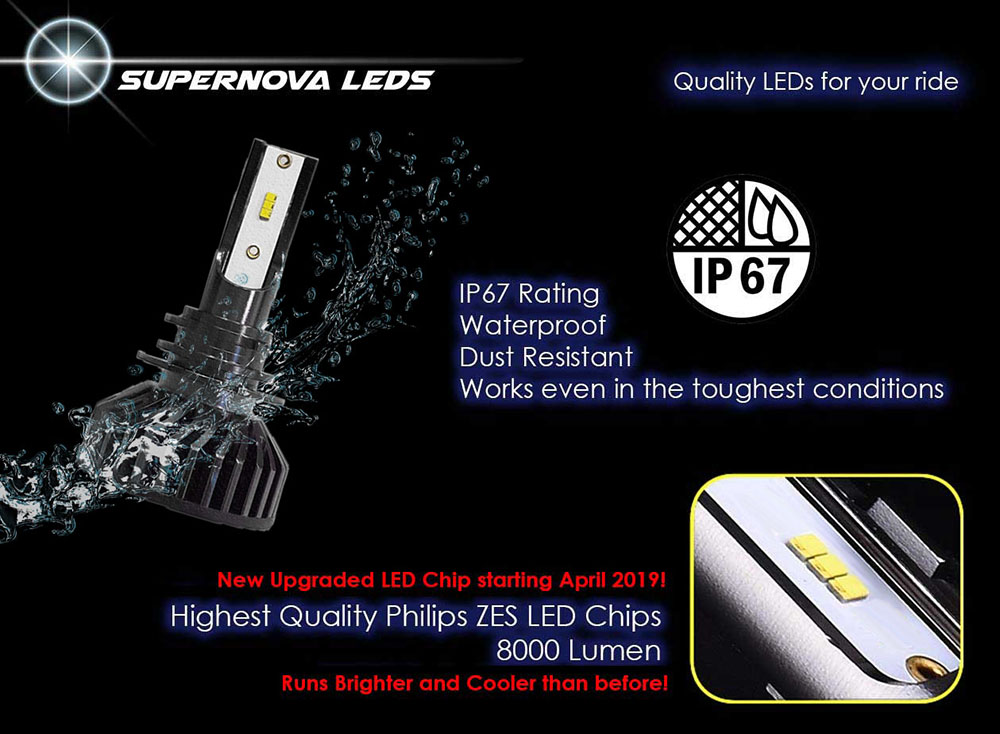 The Supernova LEDs V.4 is also available in a dual color bulb! White + Yellow! You choose what color you want based on the weather. Yellow is great for illuminating the road during inclement weather, cutting through fog and rain better than white. Just turn your headlights off then back on again to change between white and yellow!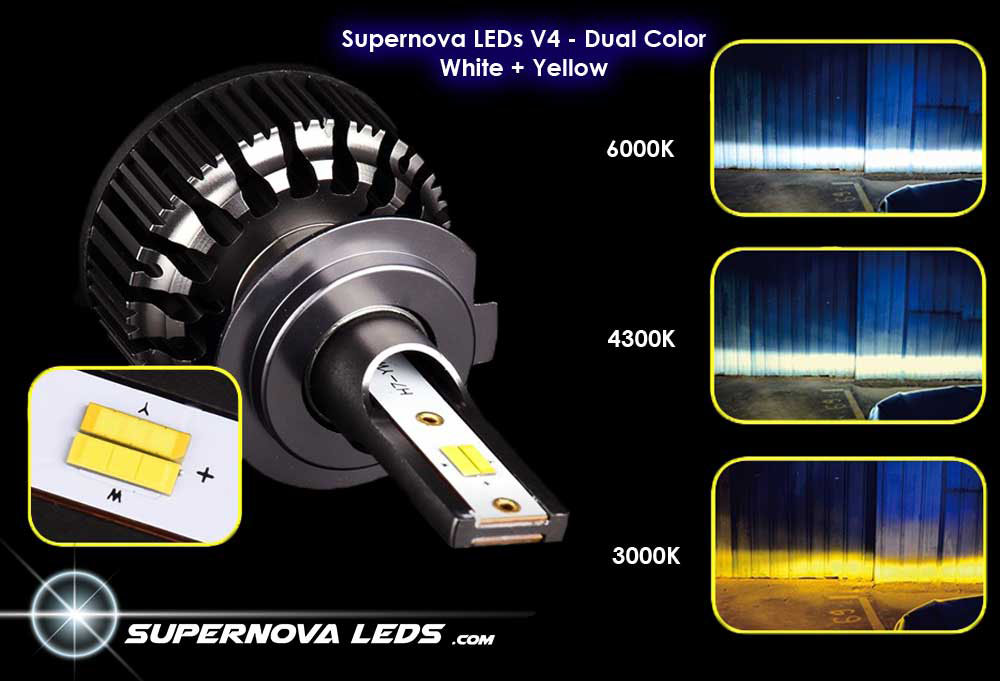 This [%carApplication%] LED has been tested to be brighter than stock and will give your [%carModel%] a nice touch of class.
We only manufacture the highest quality LEDs using the best LED chips and quality components. But should anything go wrong, we've got you covered with a no-hassle 2 year warranty on your LEDs.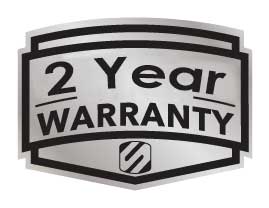 LED Buying Guide
Why do I only see only 1 or 2 LEDs for my car?

We choose ONLY the BRIGHTEST and BEST LEDs that fit your car's bulb type for that application. We've simplified the LED buying process so you get the best LEDs possible. Just select your vehicle and we'll tell you what fits!
Will these LEDs fit my vehicle?

We have done as much research as possible to ensure that your LED fits your application. When you select your vehicle, you are displayed the best and brightest LEDs for your specific car.
What does "Compare to Original" mean?

There may be multiple bulbs types for your vehicle. Please compare your original bulb to your OEM bulb to make sure you are buying the right one.
What makes Supernova LEDs better?
It's too long to post here, but mainly it's because we manufacture our own LEDs. Click here for what makes our LEDs better.
Are LEDs sold individually?
Yes, all LEDs are sold individually unless otherwise specified.
Requires
We are putting together a database of how many LEDs are required for every car and every application. If the fitment notes, "Requires 2 for Turn Signals" make sure to buy 2 LEDs so you get the correct amount of LEDs.
Don't see a Requires for the application? We are still working on compiling this information, so just check your car to see how many you need.
What Color LED should I choose?
Match the your lens color. If your lens is Red, choose a Red LED.
If your lens is clear, choose the color of your application. For Brake lights, choose Red. For Turn Signals, choose Amber or White.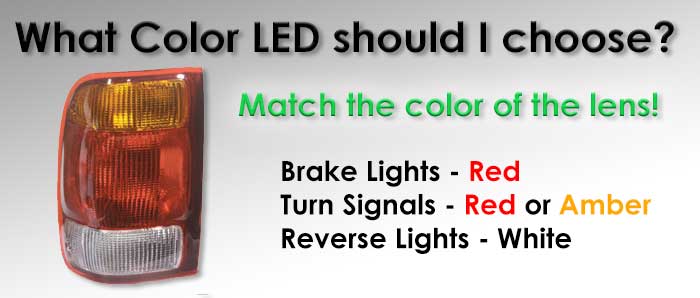 What is CANBUS and why do I care?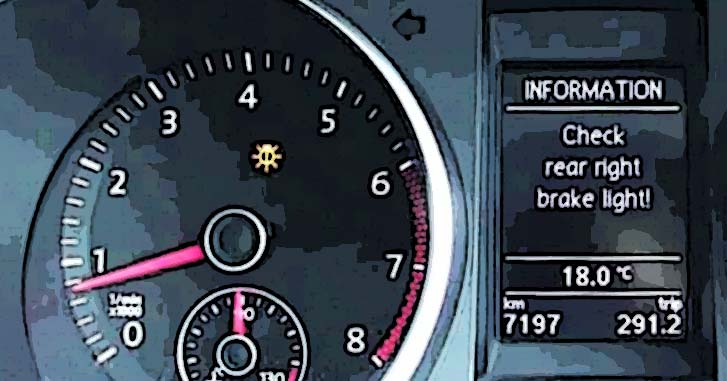 CANBUS vehicles monitor bulbs to ensure that they are working and not burned out. Many European cars like Audi, BMW, and Mercedes Benz need CANBUS LEDs or "Error Free LEDs." Using these LEDs will not cause a bulb-out error to be thrown. Not sure? Unplug your OEM bulb, and see if your car throws a bulb-out warning. If so, buy a CANBUS LED.
Buying Turn Signal LEDs?
If you're buying LEDs for your Turn Signals, you'll also need to buy hyperblink fixers. Without the hyperblink fixers, your turn signals will flash 2x faster than normal. Click here to get the hyperblink fixers.